Multimedia comparative audio recorder for .wav and .mp3 files.
 

It includes bookmarks and texts and can be used as reader and as recorder, for teachers and students, at school and at home.

 
New generation LAN network Comparative Recorder / Multimedia Player
Authoring System to create exercises for the pronunciation comparison and for "offline" excersises such as simultaneous interpreting, dictation and reading. 
Teach

R

ecorder®
 

allows oral and/or written questions prepared by the teacher and oral and/or written answers, also mixed in all combinations and:
Audio recording from Internet sites and other sources.
Student recording of the prononciation and simultaneous translation.
Pronunciation comparison with master text.
Pronunciation exercises of oral and written text.
Dictation exercises of the master track.
Oral or written exercises and quizzes.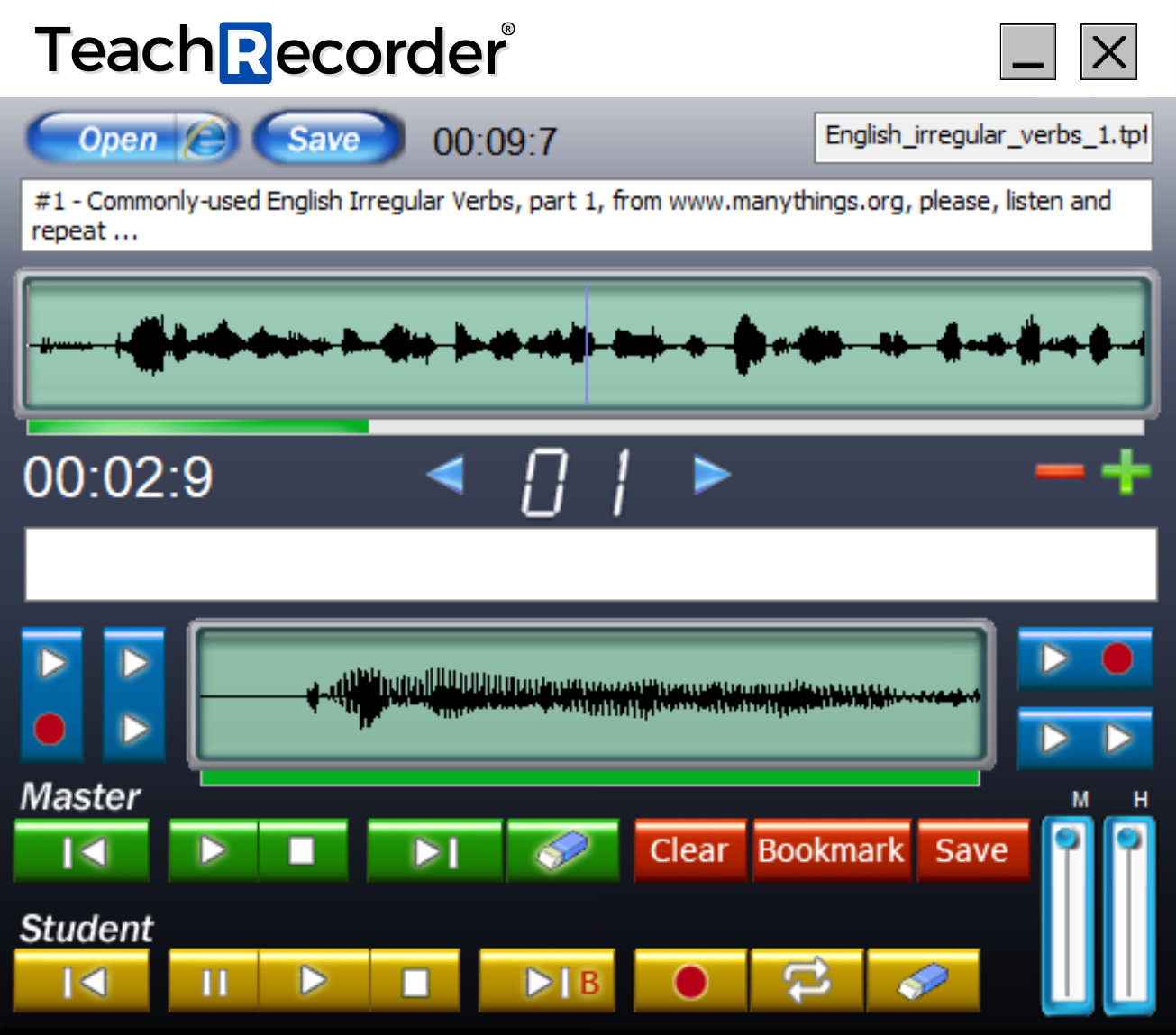 See Teach

R

ecorder

®

flyer and Presentation for more details